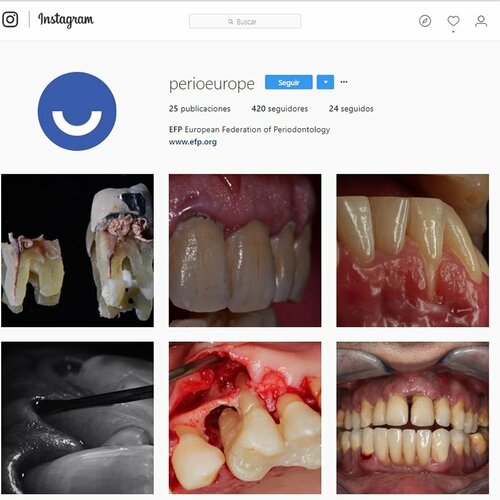 The 1st EFP Photo Contest, which seeks to harness the photographic skills of members of EFP-affiliated national societies of periodontology, has received a very strong response.
More than 300 photographs were submitted to the national societies in the first phase of the competition, and a total of 56 entries from 23 different countries have been put forward for the final stage.
There are 19 finalists in the "healthy gums" category, another 19 in "dental disease", and 18 in "extreme/freestyle".
Four prizes will be awarded at a special ceremony at EuroPerio9 in Amsterdam. Congress attendees will choose one winner in each of the competition's three categories, and an expert jury will award a prize for the overall winner.
All 56 selected photographs are being published in the run-up to EuroPerio9 on the EFP's Instagram page.
The audience vote will take place during EuroPerio9 via the EFP App. Visitors to EuroPerio will be able to see high-resolution images of all the entries in a special "Photo Zone", situated between the EFP Village and the Poster Area at the RAI Amsterdam venue.
The award ceremony will take place on Friday, June 22 between 16.00 and 16.45 at the Society Stage in the EFP Village.
The four winners will each receive a certificate. In addition, they – and the other finalists – have the opportunity of having their photographs published and credited in upcoming EFP publications.
The EFP Photo Contest was created with three main objectives. First, it seeks to strengthen the profile of the national societies and to celebrate their creative contributions to the diverse and colourful whole that is the EFP.
Second, it will engage audiences on-site at EuroPerio9 to support the interactivity enabled by the new EFP App.
Finally, the competition will provide quality images that can be used in future EFP publications.
"I am delighted with the interest from members of our national societies in this new initiative for EuroPerio9," said Tiernan O'Brien, chair of the EFP communications committee and chair of the prize jury. "The variety of brilliant images we received reflects the diversity that is present in an international federation like ours and how everyone views what we do differently.
"This needs to be celebrated and what better way to do it then with photographs? I hope everyone enjoys the images submitted, which will be on view at EuroPerio9 - I know that I did. A big thank-you to everyone involved in this competittion - contributors, judges and of course our members who will all cast their votes at EuroPerio9."