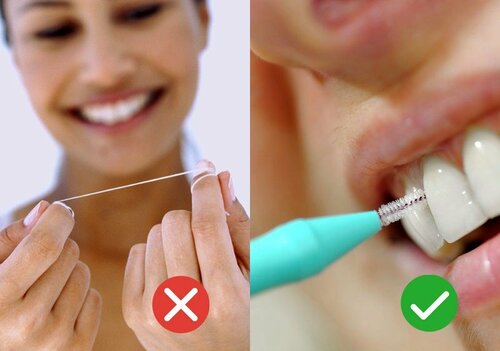 The EFP has issued a statement about the efficacy of flossing to prevent gum disease in response to media coverage of the subject.
In recent weeks, articles have appeared across the world with headlines such as "Flossing is nonsense" and "Flossing is a waste of time". These articles followed an Associated Press report, published on August 2 under the headline "Medical benefits of flossing unproven", which looked at research carried out over the last decade.
According to EFP secretary general Iain Chapple, much of the press coverage has been "highly misleading to the public and to patients." He said that the result of such sensationalist articles had been to "cause confusion for patients, the public and – indeed – parts of the profession."
The EFP has issued a statement about the efficacy of flossing, based on the findings of the November 2014 EFP Perio Workshop (the "Prevention Workshop"), at which nearly 90 experts from around the world reviewed the evidence in relation to interdental cleaning.
This workshop concluded that "cleaning between the teeth on a daily basis is essential to maintain gum health" and focused on the best methods of interdental cleaning to reduce gingivitis and plaque levels between teeth when used in additional to normal mechanical tooth brushing.
The EFP statement notes that there was "a moderate evidence base that supported the use of interdental brushes as being effective in removing plaque from between the teeth." The EFP recommends these brushes as the method of choice for interdental cleaning "where spaces between teeth allow their insertion without causing trauma."
The statement adds that while large-scale studies have failed to show the efficacy of flossing for plaque removal between teeth and for reducing gingival inflammation, this is "largely because patients find flossing difficult to perform and it is frequently performed incorrectly".
The EFP statement emphasises that "this does not mean that individuals who can floss correctly will not benefit from doing so."
The EFP recommends that where spaces between teeth are too tight for interdental brushes to be inserted safely, "the use of floss may have a role to play."
In addition, says the statement, "for all interdental cleaning methods it is essential that professional instruction is given in order to achieve optimal effectiveness and to avoid trauma."
The EFP also recommends videos produced by Consult-Pro, a provider of patient-education software, which demonstrate the correct way to use interdental brushes and dental floss. These videos can be accessed at this website, within the "Dental Hygiene" section.
See also:
Journal of Clinical Periodontology: 'Efficacy of inter-dental mechanical plaque control in managing gingivitis – a meta-review'
EFP guidelines for effective prevention of periodontal diseases