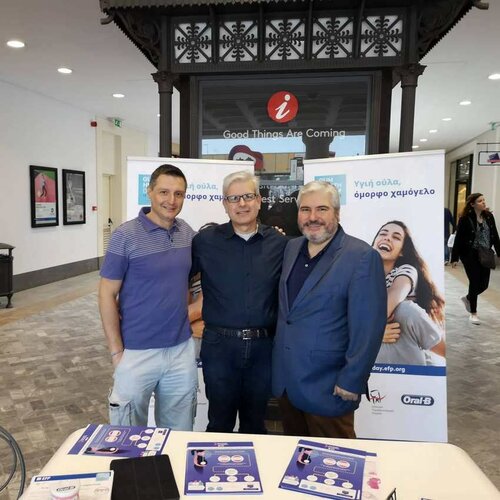 For Gum Health Day on May 12, the Hellenic Society of Periodontology set up kiosks in Athens and Thessaloniki to provide information to the public about periodontal health.
Throughout the month of May, members of the board and participating members of the society have been providing – free of charge – periodontal examinations, risk-factor evaluations, and information on any necessary periodontal treatment to any interested patient.
The society also placed a whole-page advertisement in the Sunday supplement of the popular newspaper Kathimerini.
On top of that, the society provided information and material about Gum Health Day on its website and on its Facebook page.