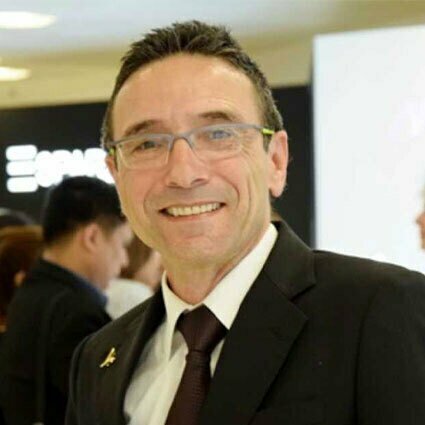 Gum Health Day 2019 on Sunday, May 12 will be a global event with activities in at least 45 countries that will do much to boost public awareness of the importance of periodontal health.
According to co-ordinator Lior Shapira, the main aim of this year's awareness day is to "increase the public awareness that gum health is tightly connected to general health, wellbeing, and a beautiful smile."
The slogan chosen for Gum Health Day 2019 is "healthy gums, beautiful smile" – chosen, because "people today pay much attention to their look and have no clue that gum disease can ruin it forever. Gum health has an impact on health – but the aesthetics should not be ignored as this is an important part of our mental health."
Materials prepared by the EFP include not only logos, infographics, and press-release templates but also lively videos and animations, designed for being shared via social media.
"The material is targeted to catch the attention of the public and advise people how to keep their gums healthy," said Prof Shapira. "All the materials were produced by the EFP for the national societies, while some societies – such as the Israeli Society of Periodontology – produced their own fantastic materials and have shared them with the EFP and with sister societies."
He pointed out that, after the highly successful European Gum Health Day 2018, the EFP reacted to feedback from its national societies, which had asked for more videos, animations, and graphic materials and for more content optimised for distribution via social media.
The federation also responded to requests from the affiliated societies to improve the process for sharing material and make it available earlier. Most of the material was provided before the end of 2018.
As a result, the EFP and the national societies are better prepared than ever for the annual awareness day. Gum Health Day 2019 will be the sixth May 12 awareness day that the EFP and the national societies have organised.
Global event
It will also be a truly global affair, with activities organised in 45 countries. Not only are the 37 societies that make up the EFP taking part – including the new international associate members (the periodontal societies of Argentina, Australia, Brazil, Lebanon, Mexico, and Taiwan) – but also members of the Ibero-Panamerican Federation of Periodontology (FIPP).
Activities planned by the participating societies of periodontology include free periodontal screenings, the handing out of leaflets and oral-hygiene products, lectures and presentations, and interviews on television and radio. Social media will play a key role in extended the reach of the message of "healthy gums, beautiful smile".
Shapira said that it had been "a great privilege" and a "fantastic experience" to be part of the EFP executive committee and lead this global event. Looking ahead, he anticipates that next year's Gum Health Day (which will be co-ordinated by new elected member Andreas Stavropoulos) will be "much bigger, more global, and more successful for sure – every year we are getting better!"